Exploring what the Bible says in a small group is a simple next step for people who are curious about God. And a Discovery Bible Study (DBS, or sometimes just a "discovery group" for short) is a great way to do that. Discovery groups begin with a person of peace (a spiritual seeker) and include that person's family, friends, or network of social relationships—whoever they can invite to explore with them.
A Discovery Bible Study is an opportunity for people to discover first-hand what the Bible says about God, about people, and what it means to follow Jesus. A discovery group is a non- threatening way to start discipling someone even before they become a believer. For more information and the steps of starting a DBS group, click on the picture (How to Launch a Discovery Bible Study).
You don't need to be a Bible or theology expert to launch an effective DBS. A DBS is based on the belief that God's word is powerful (Hebrews 4:12, 2 Timothy 3:16) and that God's Spirit is faithful to lead us into all truth (John 16:13). When you facilitate a DBS, you are essentially co-leading with God's Spirit, who is the major player in guiding seekers toward Jesus.
"A simple layman armed with Scripture is to be believed above a pope or a council without it." Martin Luther
Discovery Bible Studies
1. FOLLOWING JESUS - As we begin following Jesus, a whole new world opens up to us called the Kingdom of God. A new spiritual reality affects us—and helps us to our God-given purpose.  Click to Download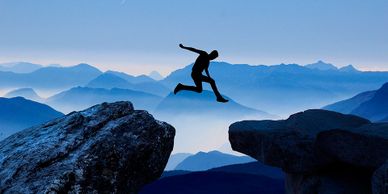 2. OVERCOMING BARRIES - The Bible is filled with stories that reflect God's long-term mission of reconciliation, regardless of social status, ethnicity, or personal history. This DBS explores the barriers God has crossed to reach us and our call to cross those barriers as well.  Click to Download
3. FROM CREATION TO CHRIST - The Bible is filled with stories that reflect God's long-term mission of reconciliation, regardless of social status, ethnicity, or personal history. This DBS explores the barriers God has crossed to reach us and our call to cross those barriers as well.  Click to Download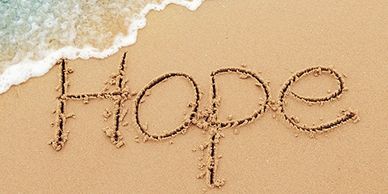 4.10 STORIES OF HOPE -  Will help you to discover and share the hope found in a relationship with Jesus Christ.  10 Stories of Hope is the most widely used Discovery Bible Study created and shared in the US.  Click to Download
5. OVERCOMING  FEAR - Throughout the Bible, God sends the message "Do not fear" again and again. Overcoming Fear looks at 12 passages to use for a Discovery Bible Study as well as key promises within each passage.  Click to Download